5 Terrifying Truths of Self Producing for a Playwright
You've created your story, laid out the structure and poured your blood, sweat and tears into your script… coupled with many expletives, cups of coffee and sleepless nights. So why won't you take your work one step further and get your work seen? Because it is altogether daunting when you don't know how! Let's address all of the scary reasons why you won't let your script take flight: 1) Getting my show from page to stage costs an arm and a leg: I can't afford it! As a playwright, it can be truly terrifying to think of all the costs associated with seeing your work on the actual stage​: Renting a rehearsal space to paying your actors, ​providing ​props and ​covering all ​the behind-the-scenes creatives, not to mention ​the fact that ​a standard​,​ off-Broadway theatre rents at around $8,000 a week.
How can I afford this? If you submit to a theatre festival such as Broadway Bound, your submission fee of just $1000 not only covers the cost of all three of your performances, but our box office split means you have the opportunity to make ​that investment​ back. We also teach you how launch your own crowdfunding campaigns - and we even​ ​promote them for you - so you can maximize your funding and keep your wallet shut!​ ​BBTF promotes a sense of community​. ​Our private Facebook forum has proven a great resource for sharing set pieces, ​thus ​cutting down unnecessary cost.​ The BBTF team is with you every step of the way to help make your show a success.​
2) I don't want my play to have ​one person in the audience - help! Self producing means that you are truly on your own when it comes to getting the word out about your show, and this can be quite daunting​. Nobody wants to have their cast outnumber their audience.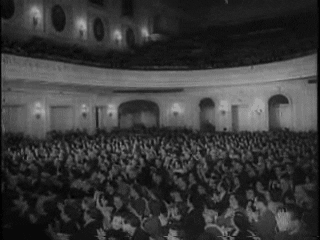 How can I get a decent audience? Producing your work as part of a festival like BBTF means that you get promoted as part of the entire festival marketing. Most festivals already have an established audience of subscribers and followers. BBTF​ has a great brand. In our inaugural year, we had over 3000 playgoers attend out festival. We are also ​ unique in that we also teach you exactly how to promote your play via our workshops and instructional packets. From defining your target audience and writing press releases, to social media to graphic design​--we've​ got you covered. As an added bonus, all participants in the festival, from our playwrights to actors to backstage crew, are able to see any show in the festival for free on a stand-by basis, so you'll always have fans in the house.
3) The right people won't see my work​. What's the point? Getting your work seen by your family and friends is fantastic, but when you want to take it to the next level​,​ you want producers and investors to see your work.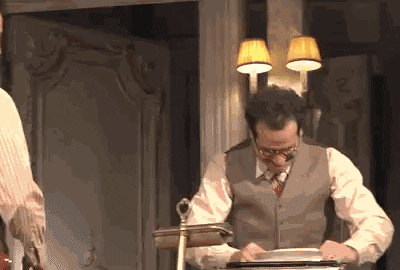 How can I get influential people there​, other​ than my mom and cousin Frank? BBTF has built its brand on being extremely selective of the plays invited to participate. This curation means we already have a reputation in the industry of presenting a great night at the theatre. Between our high standards and network, as well as the networks of our panel of playwrights and producers, BBTF already draws industry professionals. Being part of a the BBTF community also gives you the opportunity to make the connections and network at our opening and closing parties!
4) I'm a playwright, not a produce​r.​ I have no idea where to start! It's overwhelming to realize that you need to create your timelines, figure out who to hire and maybe even be a part of the casting process. Building your team and meeting hard deadlines can truly make or break your production.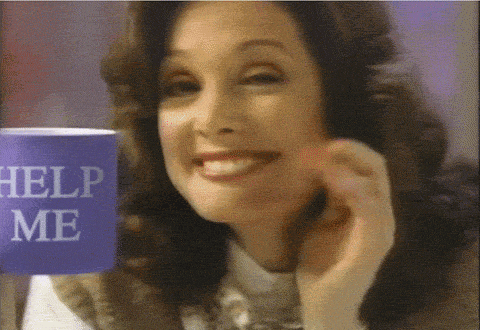 So how on earth do I get the logistics and the right creative team in place? BBTF takes you step-by-step​,​ teaching you how and when to source your director​/lighting designer/stage manager and what the responsibilities of each of these roles are.​ We also cover the details of hiring AEA members, provide you with a list of backstage creatives if you are having trouble finding anyone, and are on hand via email and our closed Facebook forum if you have any questions in the process.
5) How do I know if my show is​​ ​ready? This is a toughie for nearly every writer​.​ ​W​e always think that if we rework the script just one more time it will be perfect.
Ok, but how do I know if I actually need to make any edits preproduction? Every BBTF submission is reviewed by at least two award-winning writers and every submission is guaranteed a short critique from our readers explaining why ​it was or was not selected to participate (because why ​put in all that time and energy when your play isn't honestly ready to be seen). BBTF guarantees that we read every single page of your play, we offer constructive feedback if we feel it is needed, but being writers ourselves our advice is never prescriptive. ​And you always have us to work with you on developing your play.​
So, now that you have no more excuses there's nothing to stop you from submitting to #BBTFNY today!
Click here to be part of New York's only curated theatre festival: broadwayboundfestival.com [Deadline February 1, 2018]